LED Pumpkin Candle
Posted: October 30, 2011
Introduction
Just in time for halloween, here is a simple circuit that PWM's 6 colored LEDs with an msp430g2231 microcontroller. When the circuit is sitting inside a carved pumpkin it can take the place of a candle. The source code below can be assembled with naken_asm.
Related Projects @mikekohn.net
Video

A video of the pumpkin glowing. https://youtu.be/0vrj5KJH-rA
Pictures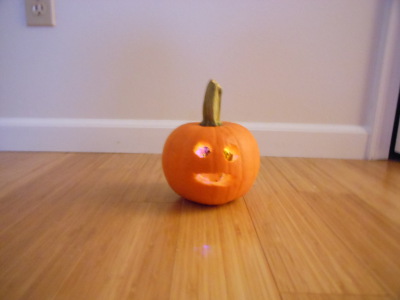 Here's the pumpkin glowing colors :).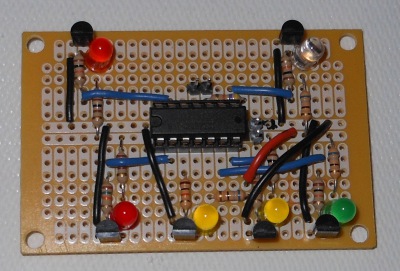 Here's the circuit board.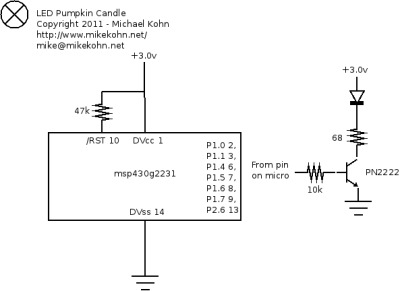 And here's the schematic...
Source code
led_pumpkin_candle.asm

Copyright 1997-2023 - Michael Kohn